Wrinkles are a common aging sign. While many people think that they are unavoidable, but the truth is, you can eliminate them through natural remedies. The question is, are these natural wrinkles remedies effective?
The truth is while not all of these are natural remedies might work, but we have curated a list of the most effective natural wrinkles remedies to help you out.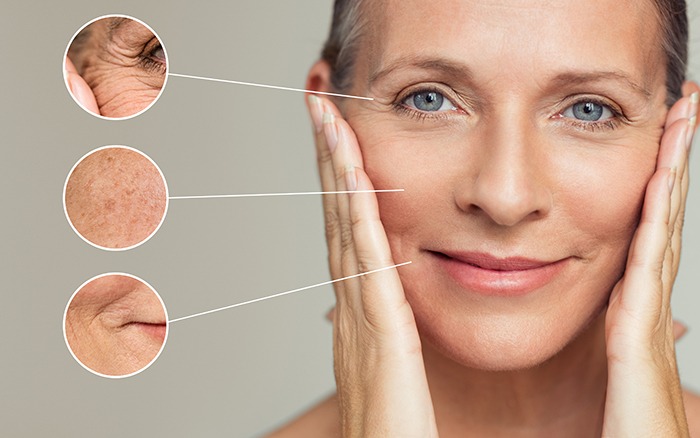 These remedies will not only help you reduce wrinkles but also eliminate the need of undergoing a cosmetic procedure. As a result, it becomes easy to remove these wrinkles without any side effects.
1- Use natural oils for wrinkles remedies:
Oils are your best friend for reducing wrinkles. There are a few popular natural oils that you can use in this regard.
The antioxidants can help you soften your skin and also moisturize it. They can effectively reduce the signs of aging, including wrinkles. You need to massage your skin with this oil before going to bed. Once you do so, the oil will work overnight.
• Olive oil:
Olive oil is another excellent option when looking to reduce wrinkles of the skin. It can moisturize your skin and also consist of vitamin A, vitamin E, and antioxidants. As a result, it can help you get rid of free radicals of the skin. You can use just a single tablespoon of olive oil to massage your skin daily. Olive oil can also help you protect your skin against skin damage. Thus, it tackles many of the causes of wrinkles.
These are the two oils that you can use to eliminate wrinkles naturally.
2- The beauty of grape seed extract:
The extract of grapeseed oil can work wonders for removing wrinkles from your skin. The primary advantage of this oil is that it tightens your skin which automatically eliminates wrinkles. It also imparts your skin with a healthy glow.
The ingredients like polyphenols, vitamin E, and fatty acids make this extract an excellent option for your skin. Thus, the grape seed extract is most beneficial in removing the wrinkles.
3- Make use of apple cider vinegar:
Can apple cider vinegar help you remove wrinkles? How can you use it?
We will answer these questions below. Apple cider vinegar is beneficial for your face when it comes to removing wrinkles. The advantage is that using it is quite easy as well.
You can mix this vinegar with honey and apply it on your face and neck. You need to leave it on your face for up to 20 minutes. After that, you can rinse it with lukewarm water.
One of the lesser-known advantages of Apple cider vinegar is that it has pH-balancing property. Due to this very reason, it can not only remove wrinkles from your skin but can also increase your skin glow. That is why; you can get that youthful appearance with this remedy.
4- Avocados can help:
Avocados have become a superfood. They provide numerous benefits. However, until now, they were known only for their nutritional value. The truth is that they can also help you remove wrinkles from the skin. The beauty of avocado is that it is especially suitable for people suffering from premature wrinkles. It will hold the signs of premature aging. Avocado can pamper your skin in more ways than one to rejuvenate it and enhance radiance on your face.
The procedure to use avocados is pretty simple. You have to peel off the skin and remove the pit of the fruit. Then convert the pulp into a smooth paste and apply it on your skin then, let it be for 30 minutes before washing it off. Doing so will ensure that you can diminish the signs of aging, including wrinkles.
Thus, avocados can help you in more ways than one. They are not only beneficial for reducing wrinkles but also have high nutritional content as well. So, avocado is a superfood.
5- Cucumber mask to the rescue:
While cucumber slices can quickly calm down your eyes but cucumber juice is beneficial for removing wrinkles from your skin. How can you use cucumber juice?
The best way is to grate a cucumber and press it to get the juice. You have to apply this juice on the skin. Once it dries up, you can remove it with water. When you look at the composition of cucumber, it consists of 95% water and other minerals and vitamins. That is why, when you apply cucumber juice to your skin, the skin can get these minerals and vitamins that can eliminate wrinkles and rejuvenate the skin.
The cucumber juice is also beneficial for reducing dark circles around your eyes. Thus, it can provide you with a youthful look and also eliminate wrinkles at the same time.
What are you waiting for?
If you're suffering from wrinkles and want to eliminate them, you can use these five wrinkles remedies. The beauty of these natural remedies is that they use commonly found ingredients in the kitchen. As a result, you can remove wrinkles from your skin without having to resort to any harmful cosmetic procedures.