Because bread is so important to me on breakfast, I have gathered the best keto bread recipes I have made. All these keto bread recipes have things in common; they are all low in carb, high in fat, easy to make and so delicious.
Keto Sesame Bread 
Following a ketogenic diet, for some people, it is hard to have breakfast without bread or lunch without having a sandwich. This keto sesame bread recipe makes life easier for these people. It is so different and tasty if you like sesame.
Keto Zucchini Cheesy Bread
This keto zucchini bread is for cheese lovers. It is made with zucchini and loaded with cheese. Also, this bread is gluten-free as well as low in carbs. The main ingredient in this bread is the zucchini; it keeps the bread moist. While the cheese gives the pleasant cheesy taste and, the spices give the excellent flavour.
Keto Cream Cheese Bread
The cream cheese bread is airy, fluffy and tastes terrific. The superstar of this low carb bread recipe is the creamy cheese, which gives the delicious taste and the fluffiness along with the eggs.
Psyllium Husk Keto Bread Recipe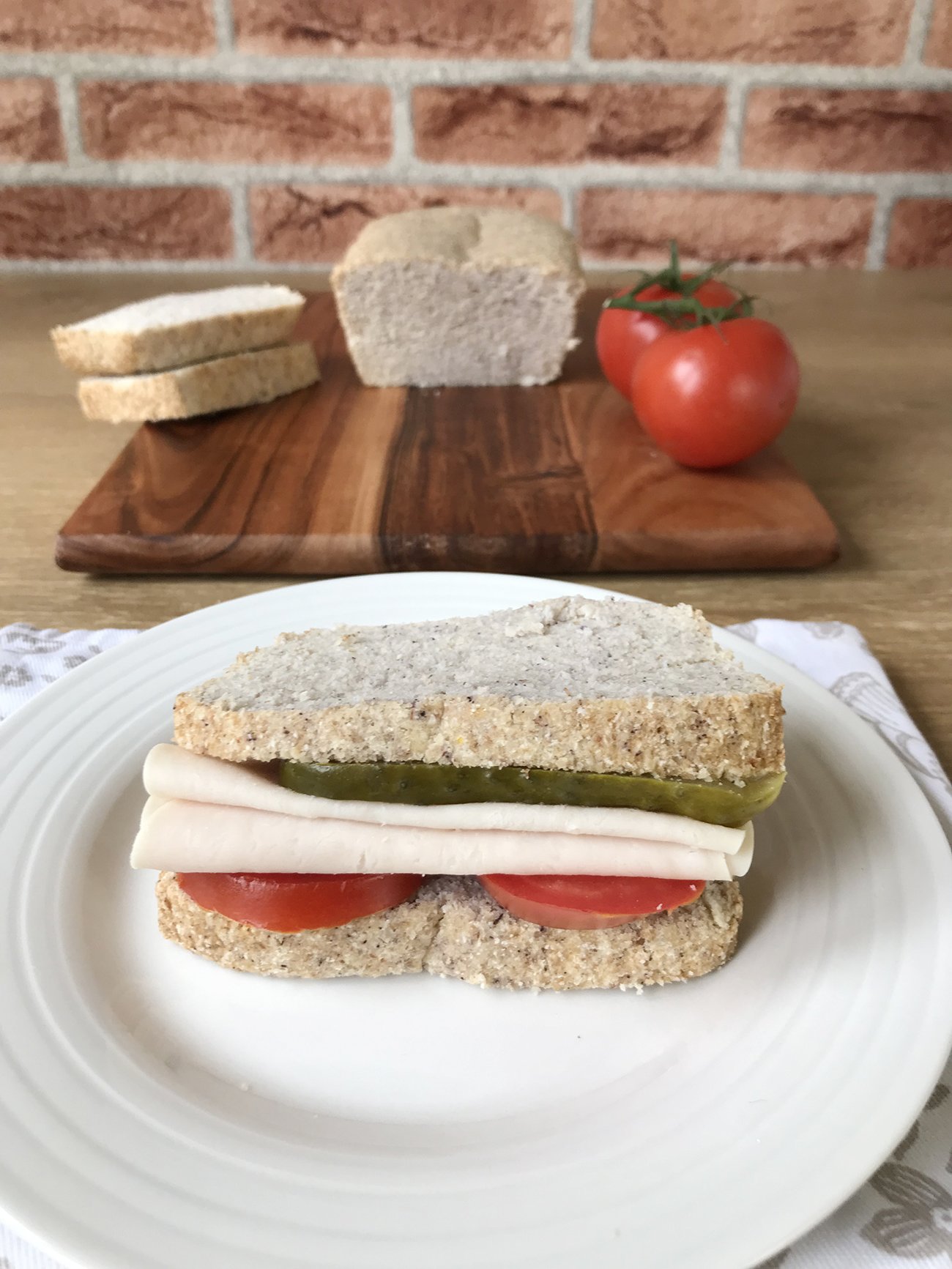 The psyllium husk keto bread is so similar to the regular flour bread in both taste and smell. Also, it has a beautiful texture as well as it is easy to make.
Mixed Seed Bread With Almond Flour
The low carb seed bread is nutrient-dense and sugar-free as well as grain-free. It has four kinds of seeds (sesame seeds, chia seeds, sunflower seeds, pumpkin seeds) beside it is made with almond flour.
Keto Cloud Bread With Only 3 Ingredients
The low carb cloud bread is one of the easiest keto bread recipes, which do not require a lot of ingredients. This cloud bread requires only 3 ingredients to make it as well it doesn't take much time in the oven. Also, it is high in protein, moderate in fats and very low in carbs. That makes it an excellent bread for those on a low carb, ketogenic diet or grain-free diet.
Low-Carb Easy Cheesy Panini
This cheesy panini has only 6 ingredients, which always exist in your kitchen. The best thing about this panini, that it doesn't taste like egg. It is delicious and cheesy. You don't have to use it for making sandwiches. You can eat it plain or have a pice for breakfast with a cup of tea or coffee.
Delicious Low-Carb Bread
This keto bread is low in carb one slice has 1.3g net carb but, it is slightly high in calories each slice has 155 kcal, because of the amount of fat.