Today I am so excited to share with you the best Mediterranean seasoning recipe ever. I have come up with the best Mediterranean spice mix that I am sure you will love. I use this spice mix with most of my fish, meat, and chicken recipes. It gives the dishes a lovely aroma and a delicious flavour.
Check also my Salad Seasoning Mix recipe.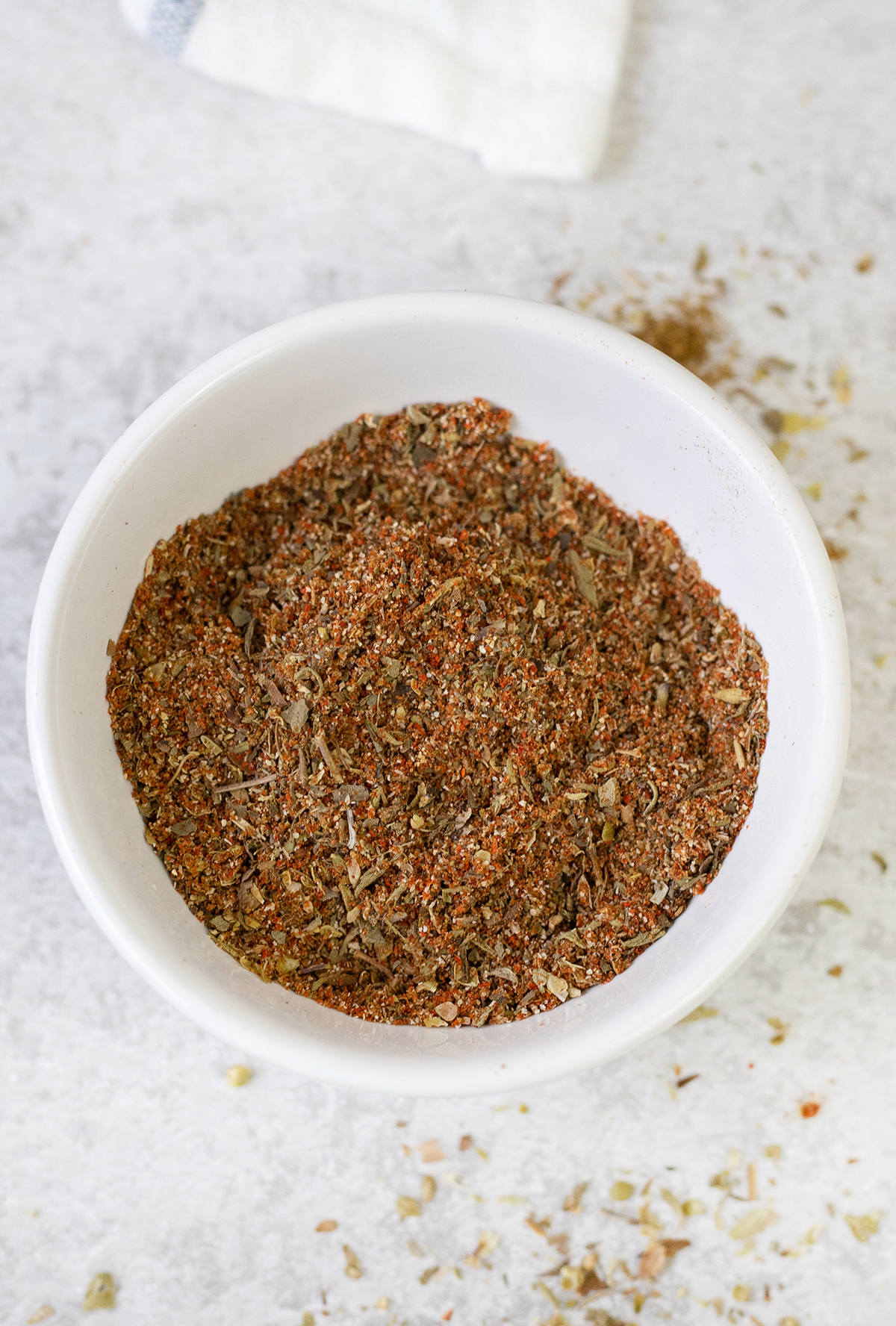 Mediterranean spices are the common herbs and spices used in the Mediterranean such as oregano, basil, fennel, bay leaf, cloves, cumin, mint, parsley, paprika, rosemary, sumac, thyme, and turmeric. All of these herbs and spices will definitely suit everyone's taste. You don't have to buy a Mediterranean spice mix; you can make your own that suits your taste.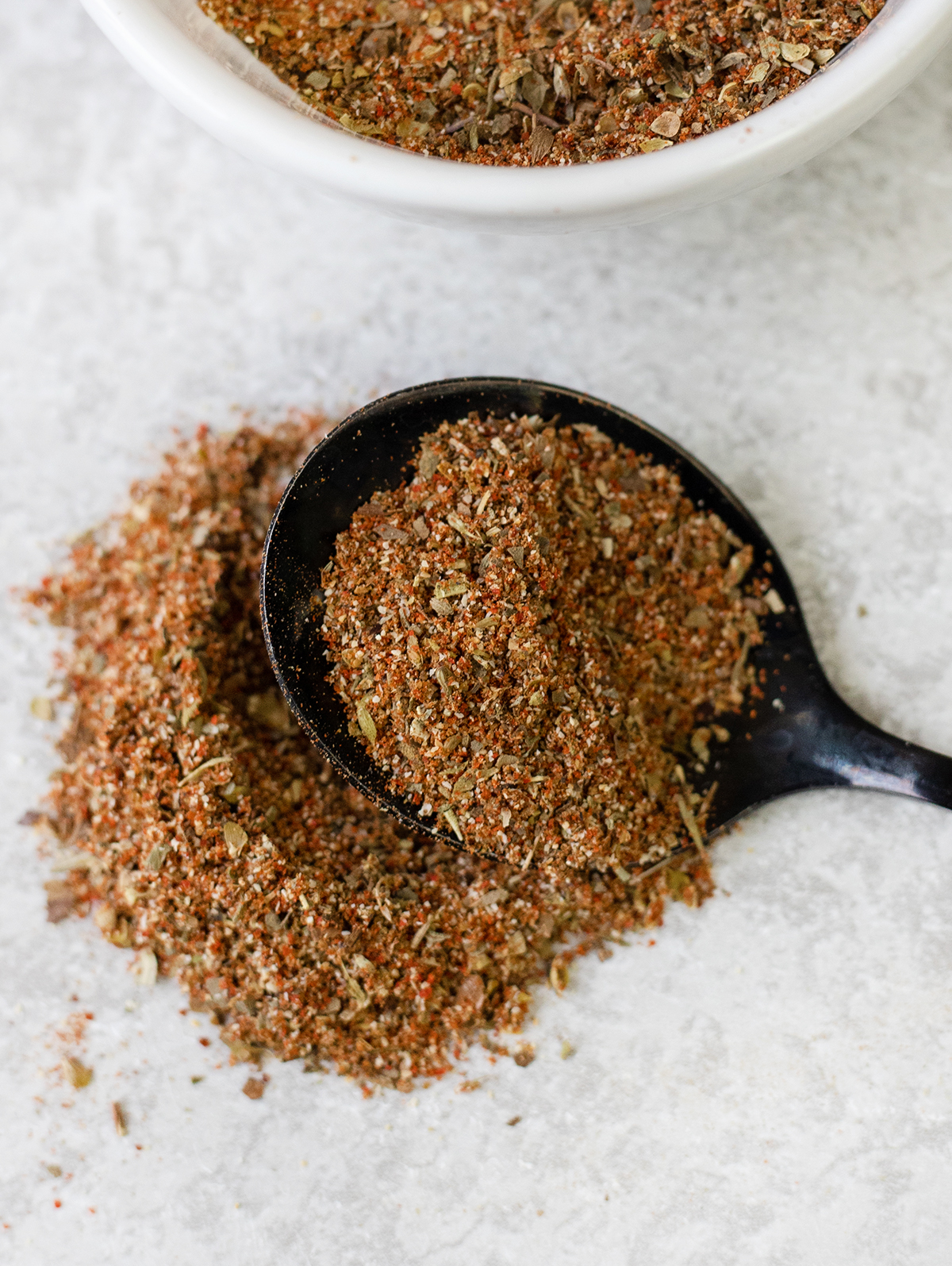 What's in the Mediterranean Spice Mix?
Dried oregano
Garlic powder
Cumin
Dried thyme
Ground black pepper
Paprika
Dried basil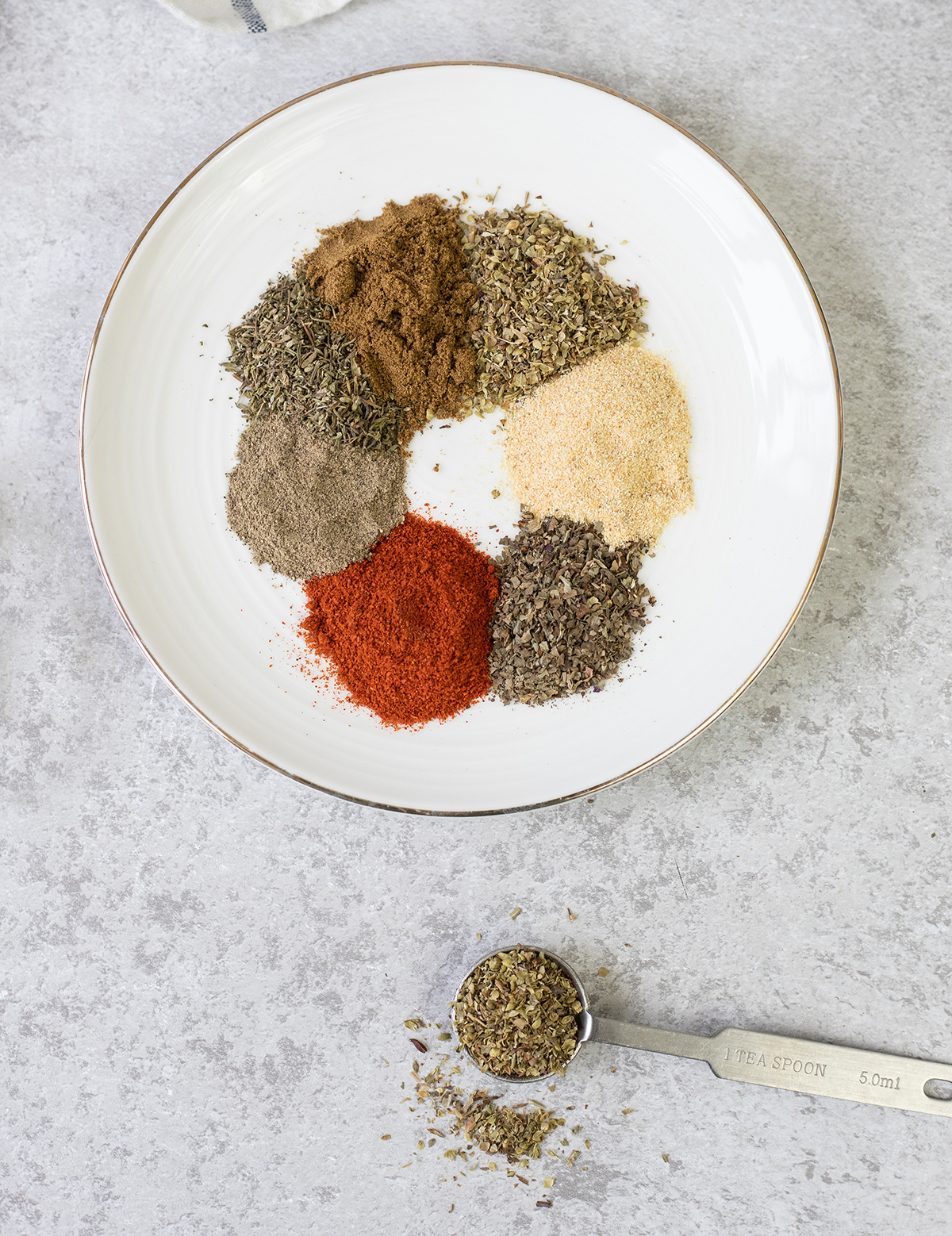 How to make Mediterranean Spice Mix?
Mix all the in ingredients together well then store in a container.
Top tips
I don't recommend adding salt to this spice mix because you may forget and add more salt than you need to the dish you are making.
If you want your spices to have a fine texture, put all the ingredients in a spice grinder and mix.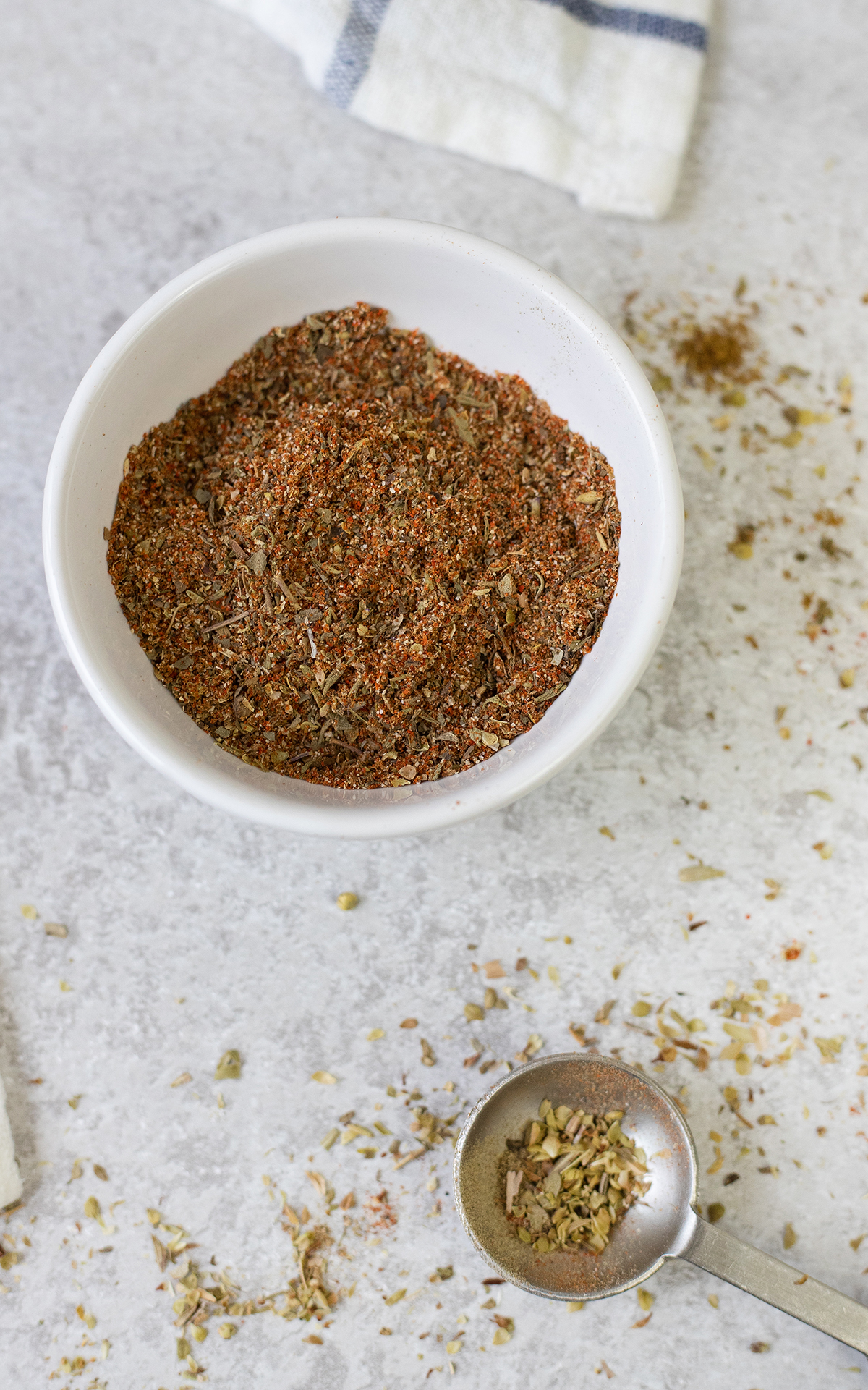 How to store this spice mix?
Store it like any other spices in a well-sealed container. It will last for a long time.
What dishes to use Mediterranean spices with?
Use this spice mix in seasoning chicken, veggies, fish, and steak. You can also use them in making savoury baked goods, tomato sauce, or add them to veggie or chicken soup.
Recipes can use Mediterranean spice mix
Foil pack cajun chicken and veggie dinner
One pan chicken and potatoes recipe
Roasted chicken with herbs and butter
Honey garlic baked salmon recipe
Butter garlic chicken breast recipe
Chinese chilli beef recipe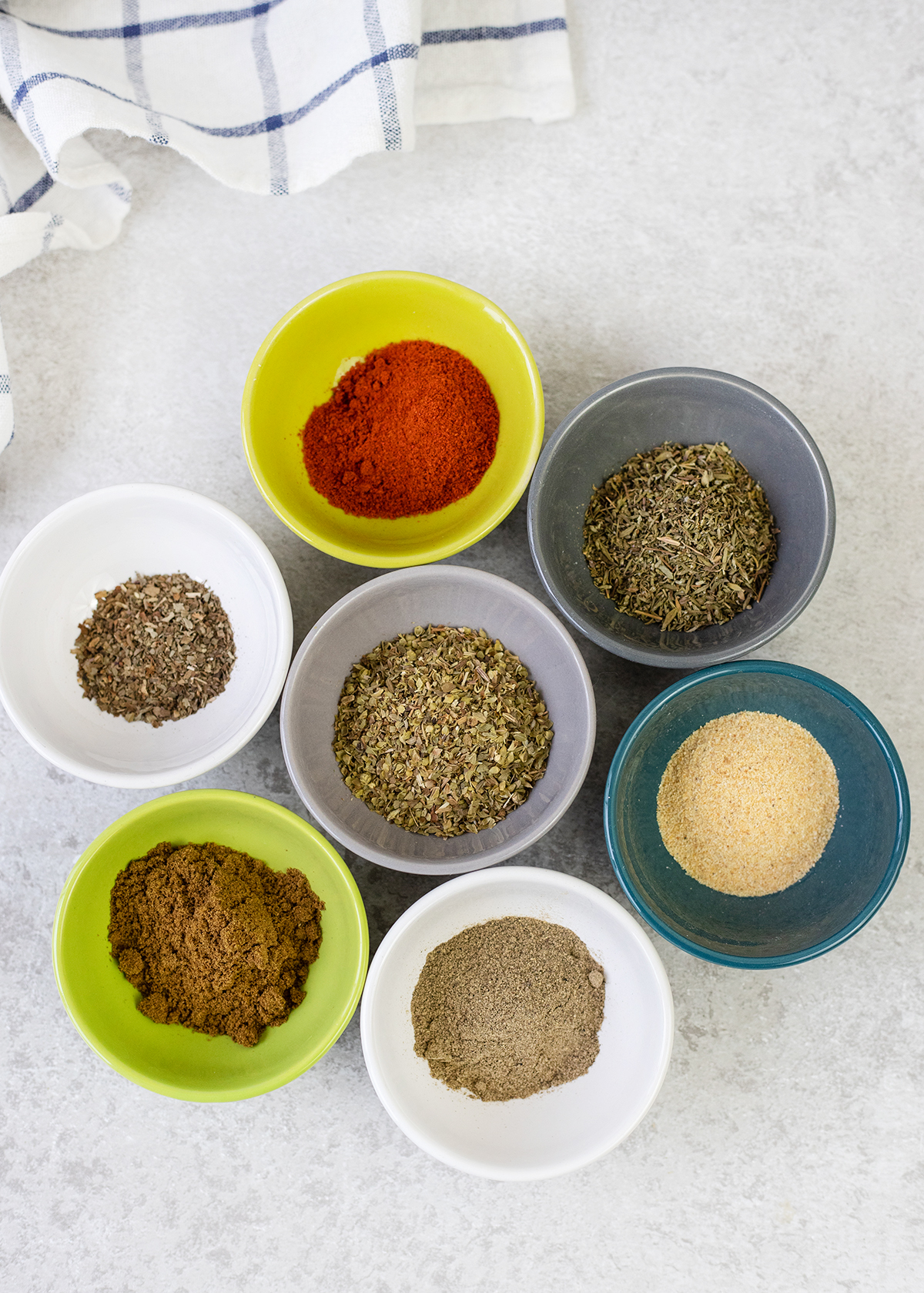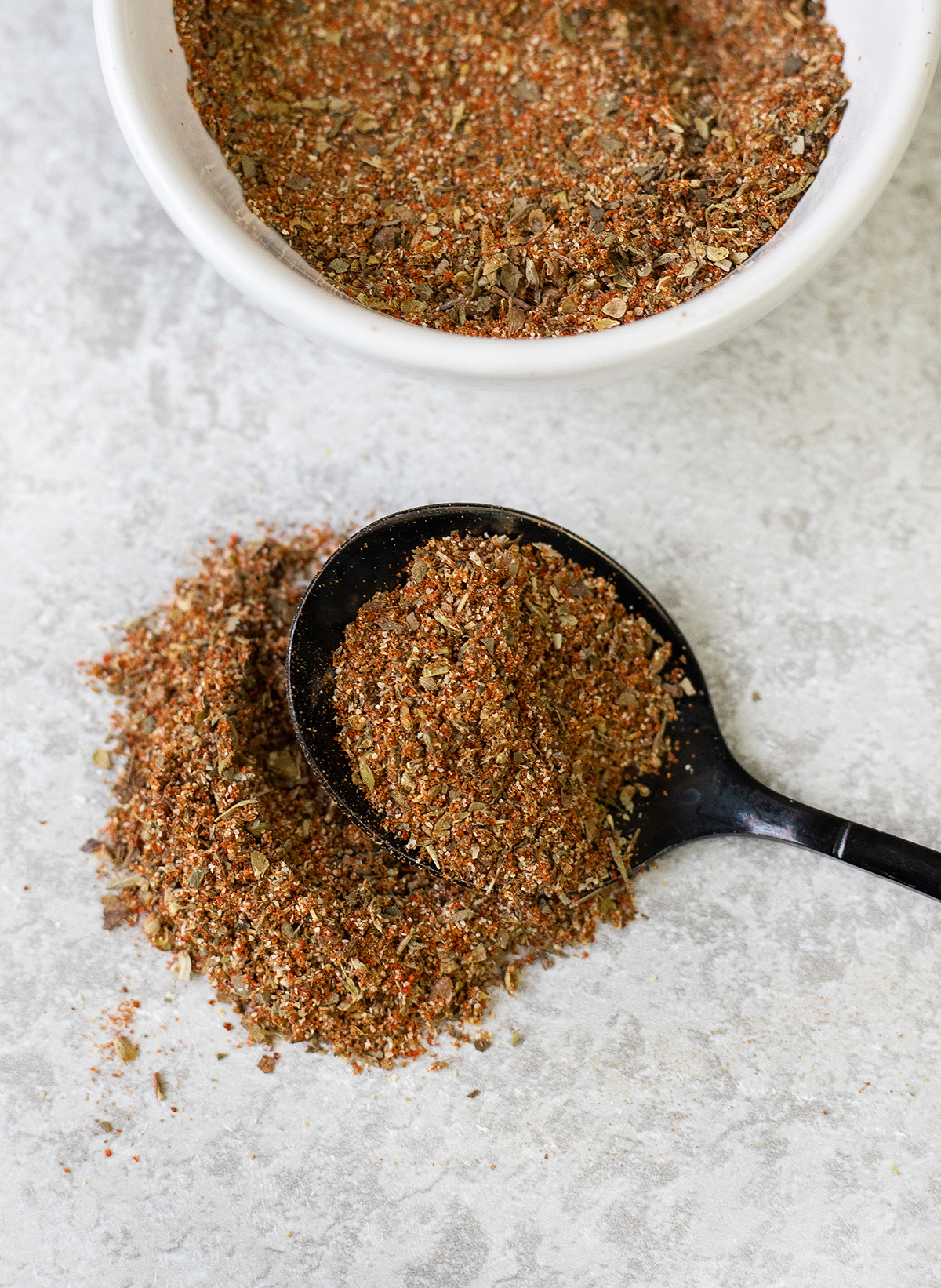 Recipe Card
Mediterranean Spice Mix
Do you love the flavours of Mediterranean seasoning? If so, learn how to make the best Mediterranean spice mix to use in your recipes.
Instructions
Mix all the in ingredients together well then store in a container.
Nutrition
Serving:
1
teaspoon
|
Calories:
4
kcal
|
Carbohydrates:
1
g
|
Protein:
1
g
|
Fat:
1
g
|
Saturated Fat:
1
g
|
Sodium:
1
mg
|
Potassium:
19
mg
|
Fiber:
1
g
|
Sugar:
1
g
|
Vitamin A:
49
IU
|
Vitamin C:
1
mg
|
Calcium:
13
mg
|
Iron:
1
mg